The deadline for submissions to Artifice and Craft, the anthology I'm co-editing with Edmund Schubert for Zombies Need Brains, is ten days away. December 31. As of this writing, we are closing in on 400 submissions. The anthology will have a total of fourteen stories, seven of them from anchor authors. Meaning we can accept seven stories from all those submissions. We will likely wind up with about 500 subs — maybe more. They just pour in during the last week.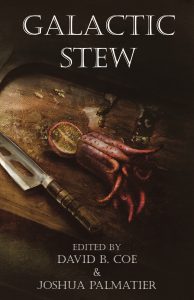 So far, we have received some very good stories. We have also received far, far more that won't make the first cut. And so I thought I would go over again, briefly, the things that can make or break a story submission, at least for this editor.
To start, here are three things an author can do that might well doom their chances of having their story accepted.
1) Fail to follow the guidelines. I have said this before and will continue to say it until I'm blue in the face, because it sometimes seems I'm shouting into the wind. Every market for stories (and novels, too) has guidelines — GLs for short — that they want authors to follow. These are basics: acceptable fonts, line spacing, margins, etc., as well as presentation instructions, such as what information should appear on the first page and what a cover letter ought to say. Following GLs could not be easier. All one has to do is read them and then follow them. That's it. And yet, you would be amazed at the number of submissions that don't do this.
Will I reject a story simply because it is single-spaced instead of double-spaced? No, I'm not quite that mean. But when reading a story, knowing I have literally dozens more waiting in the queue, I will only tolerate so many flaws before I reject it. Remember, I have 500 stories to choose from. I can and will find what I'm looking for. No story is ever perfect, so ask yourself, do you want to expend one of your flaws on formatting? Or do you want to present your story correctly so that I can judge it on its artistic merits? The answer seems self-evident to me.
2) Fail to write a story that's on theme. Again, this would seem so obvious as to be silly. And yet . . . . ZNB anthologies are themed. All of them. And those themes are not suggestions, they're requirements. The anthology's theme is written out plainly in the call for submissions (along with the GLs). And yes, if a story isn't right on theme I WILL reject it. It can be the best story ever, but if it's not on theme, it will not be in the anthology. Period. Full stop.
3) Fail to write a full story. This one is a little less self-evident. The word limit for each submission is 7,500 words. The GLs don't give a word minimum. But this is my fifth time editing an anthology and never have I given a top rating to any story that was shorter than, say, 2,500 to 3,000 words. It's not that I'm imposing a minimum of my own. It's just that these anthologies are not venues for flash fiction. That upper word limit of 7,500 words is sort of a hint telling you that we want to see story depth, character development and arc, narrative complexity. We want to see excellent ideas that are fully realized, and it is very hard to do that with flash fiction. Over the past couple of months, I have read too many pieces of fiction that offered great ideas, but didn't do nearly enough with them.
Okay, so what three things can authors do to give themselves the best chance of having a story accepted?
1) I abhor the cliché, but think outside the box. As Joshua Palmatier, owner and publisher of Zombies Need Brains, has said, don't assume your first idea is your best idea. The most obvious ideas often come to us first, and if they're obvious to us, they're likely to be obvious to everyone. Make your story stand out by exploring the second or third idea, by looking for an idea that isn't obvious but is rich with narrative possibility.
2) Write with emotion and passion. Too many of the stories I've read consist of dialogue and almost nothing else. Others take a kind of epistolary approach, by telling the story in the form of documents — court transcripts or product descriptions or something similar. Clever, but devoid of character development, and, as such, often devoid of emotion and tension as well. Stories need to touch our hearts. Clever is fun, but in the absence of passion, it's probably not enough to gain acceptance to such a selective anthology. Delve into the emotions of your characters, because that is how you will reach the emotions of your readers.
3) Give us a twist or two. Just as your first idea might not be the most original, your most obvious narrative path might not be the most fruitful. Beware writing the pat ending, the contrived plot, the convenient "surprise." Take your story in directions that make sense without being predictable. Yes, that can take work, but no one ever said this was going to be easy.
Best of luck with your submissions! And keep writing!