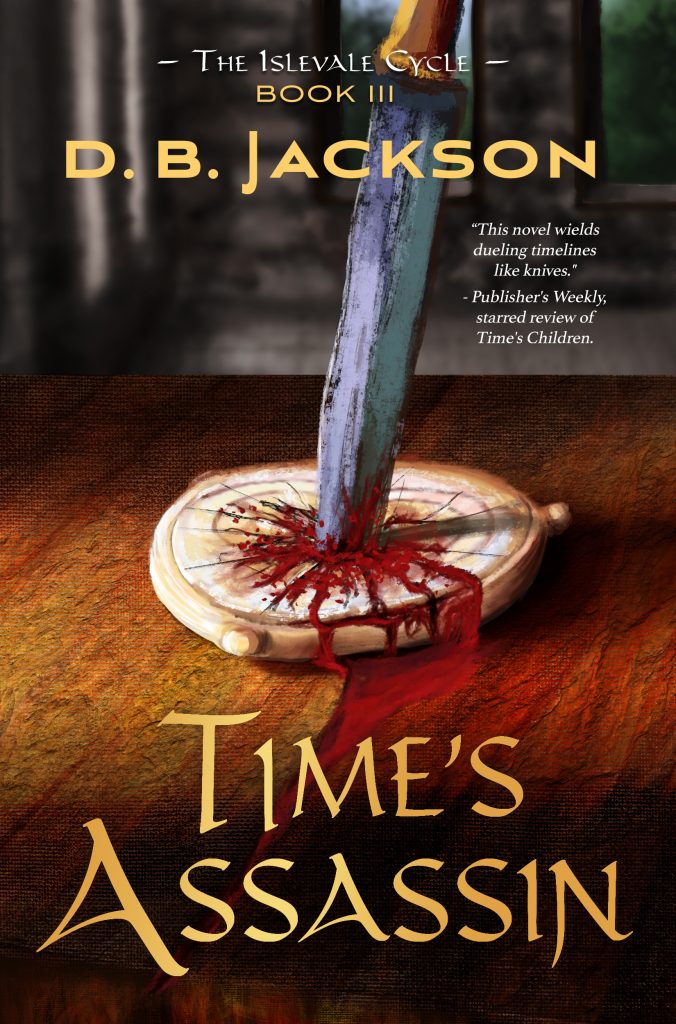 In this, the concluding volume of the Islevale saga, time-travelers and their Ancient allies must end a tangled misfuture or surrender all to chaos and blood.
Tobias Doljan and his love, Mara Lijar, fifteen-year-olds trapped in adult bodies, have Walked back in time to prevent a war. With the orphaned daughter of their murdered king as their ward, they are pursued over land and sea by armies, time-traveling assassins, and winged demons.
Now the time for flight is past. Tobias and Mara must turn and face their enemies. Powers close on them from all sides, wielding magicks and weapons the Walkers can barely comprehend. Meanwhile, the Tirribin demon, Droë, must choose between her passion and her desire for vengeance.
Disparate histories collide, bringing death and mayhem, in this thrilling conclusion to the Islevale Cycle.
TIME'S ASSASSIN is the third and final volume of The Islevale Cycle, the time travel/epic fantasy series from award-winning author D.B. Jackson. This third book in the series has recently been released by Falstaff Books. You can order the book here.