Earlier this week, in the closing entry to my "How I Started Writing" series, I had a kind of throwaway line about how I would likely spend more of 2022 editing the work of other people than writing my own fiction. By throwaway, I don't mean untrue. I just didn't give it much thought at the time.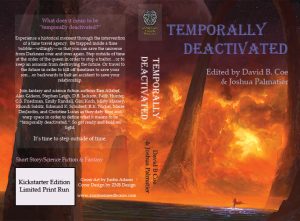 Since writing it, though, I have become sort of fixated on the idea. I am editing my fourth anthology, and already looking at the possibility of editing another. My freelance editing business is attracting a steady stream of clients — I'm booked through the spring and have had inquiries for slots later in the year.
I still identify as a writer. But these days, I am likely to add "and editor" to any description of what I do.
How the hell did this happen?
This is where I would usually insert some joke about crossing over to the Dark Side . . .
Editors and writers exist in an odd universe in which they are simultaneously involved in relationships of several sorts. They are mentor and student, with the editor helping the writer see things in their work they might otherwise miss. They are partners (ideally) working together to make the author's manuscript as good as it can be and, quite often, doing their utmost to generate buzz around the book that will lead to sales and commercial success.
They also frequently find each other on opposite sides of a business relationship. Editors working for publishing houses are often responsible for making an offer on a book or series, and in those negotiations, writers and editors are not partners; they are, for lack of a better word, adversaries. Editors want contract terms that are as favorable to the publisher as possible. Writers seek to further their own interests. This is why agents play such a crucial role in the publishing business. It's not just that agents know contracts and so can get writers better terms (though they do and can). Agents also take care of contract talks on behalf of writers so that writers and editors can (to some degree) preserve the good will so essential to a productive creative relationship.
Most writers I know — certainly the most knowledgeable and professionally savvy ones — understand that having a good editor, and being able to work well with that person, contributes enormously to their artistic and commercial success. Moreover, the opposite is also true: Having a poor relationship with one's editor can be disastrous. And being stuck with an incompetent or hostile editor (yes, they exist) is even worse.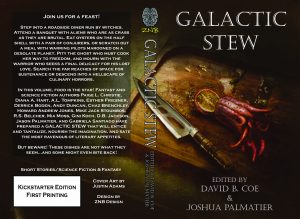 I am not an acquiring editor. I do decide, along with my co-editor, whose stories will be in the anthologies I edit, so I suppose in that way I am determining the fate of submissions and, in a sense, "buying" manuscripts. But, for now at least, I don't make decisions about the fate of novels, and so I don't have to go toe-to-toe with agents. Good thing. They scare me. (Looking at you, Lucienne Diver.)
Most of what I do as an editor is focused on helping writers tease out the best story possible from the work they submit to me. My freelance work is all about this, which is one reason I enjoy it so much. Editing, in this sense, is not all that different from teaching, which I also enjoy immensely. I love the challenge of diagnosing manuscripts, figuring out what a story needs to shine even more than it already does. The best editors I have worked with are those who can make suggestions for improving my stories and novels without changing the nature of my storytelling or my prose. Again, without changing "the nature" of those things. It's not that my work can't be improved. On the contrary, nearly every editor I've worked with has made my work better with their input. But the best ones figure out how to do that while remaining true to my voice, my vision, my creative ambitions for the work in question. And that's what I try to do when I edit.
I have had editors suggest changes to me that would have altered my work in ways I didn't want, and I have resisted those changes. Thus, I always make clear to the writers I work with that my comments and edits are suggestions, nothing more. The story is theirs. My job is to point out all the ways in which I think the manuscript can be improved. But always it falls to the writer to decide what to do with that feedback.
And the best writers I know are those who can take creative criticism to heart without taking it personally. This is not easy to do. Early in my career, I was too sensitive, but even then I was also smart enough to delay my reactions to the edits I received. The second day, when I reread my editor's comments, they stung a little less. And the third day, less than that. By the time I was ready to discuss the edits with my editor, I had whittled my objections to a relative few. Those I fought for, respectfully but firmly. The best editors I have had made their points, but ultimately respected my wishes.
I believe writing has made me a good editor. I know how it feels to be on the other side of the relationship, receiving that criticism. I know how to give feedback without wounding, and how to tailor my input to the vision of each author.
I also believe editing has made me a better writer. I now see many problems in my own work without needing to be told by a second reader — I can anticipate an editor's comments. And I also am more cognizant than ever of the simple truth that my editors are my creative allies. They are doing their best to make me as good a writer as I can be.
So I embrace both roles. I have no intention of giving up writing for editing. Just as doing both jobs makes me more effective at both, I think at this point doing only one — either one — would leave me feeling unfulfilled.
Keep writing!