Trust your reader.
This is editor speak for "trust yourself." It is something I say often to many of the writers I edit.
But what does it mean?
I have had my own lesson in "trust your reader" in recent days as I have begun the long, arduous task of editing for reissue the five volumes of my Winds of the Forelands epic fantasy series, originally published by Tor Books back in the early 2000s, when I was still a relative newbie. My editor at Tor used to tell me all the time to trust my readers, and so I assumed — naïvely, it would seem — that back in the day he and I had caught all the instances where I didn't trust my reader. But no. It seems there were so many of these moments, that he had to engage in a sort of editorial triage, catching only the most egregious and leaving the rest.
Yes, I know. I still haven't defined the phrase.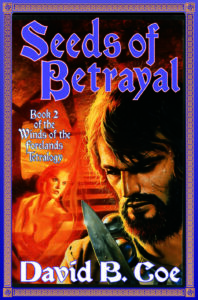 As I say, "trust your reader" is essentially the same as "trust yourself." And editors use it to point out all those places where we writers tell our readers stuff that they really don't have to be told. Writers spend a lot of time setting stuff up — arranging our plot points just so in order to steer our narratives to that grand climax we have planned; building character backgrounds and arcs of character development that carry our heroes from who they are when the story begins to who we want them to be when the story ends; building histories and magic systems and other intricacies into our world so that all the storylines and character arcs fit with the setting we have crafted with such care.
And because we work so hard on all this stuff (and other narrative elements I haven't even mentioned) we want to be absolutely certain that our readers get it all. We don't want them to miss a thing, because then all our Great Work will be for naught. Because maybe, just maybe, if they don't get it all, then our Wonderful Plot might not come across as quite so wonderful, and our Deep Characters might not come across as quite so deep, and our Spectacular Worlds might not feel quite so spectacular.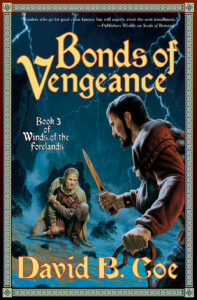 And that would be A Tragedy.
Okay, yes, I'm making light, poking fun at myself and my fellow writers. But fears such as these really do lie at the heart of most "trust your reader" moments. And so we fill our stories with unnecessary explanations, with redundancies that are intended to remind, but that wind up serving no purpose, with statements of the obvious and the already-known that serve only to clutter our prose and our storytelling.
The first few hundred pages of Rules of Ascension, the first volume of Winds of the Forelands, is filled to bursting with unnecessary passages of this sort. I explain things again and again. I remind my readers of key points in scenes that took place just a dozen or so pages back. I make absolutely certain that my readers are well versed in every crucial element ("crucial" as determined by me, of course) in my world building and character backgrounds.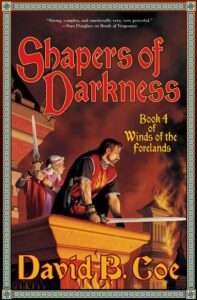 As a result, the first volume of the series was originally 220,000 words long. Yes, that's right. Book II was about 215,000, and the later volumes were each about 160,000. They are big freakin' books. Now, to be clear, there are other things that make them too wordy, and I'm fixing those as well. And the fact is, these are big stories and even after I have edited them, the first book will still weigh in at well over 200,000 words. My point is, they are longer than they need to be. They are cluttered with stuff my readers don't need, and all that stuff gets in the way of the many, many good things I have done with my characters and setting and plot and prose.
I have always been proud of these books. I remain so even as I work through this process. People have read and enjoyed all five volumes as originally written despite the "trust your reader" moments. I actually think most readers pass over those redundant, unnecessary passages without really noticing them. They are not horrible or glaring (except to me); they're just annoying. They are rookie mistakes, and so I find them embarrassing, and I want to eliminate as many as possible before reissuing the books.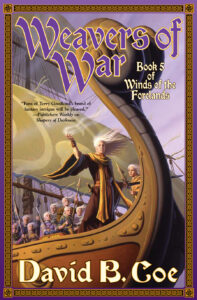 But our goal as writers ought to be to produce the best stories we can write, with the clearest, most concise narratives and the cleanest, most readable prose. "Trust your reader" moments are a hindrance — one among many — to the achievement of that goal, and so we should be aware of the tendency and work to eliminate these unnecessary passages from our writing.
Mostly, we should remember the translation — "trust your reader" means "trust yourself." Chances are we have laid our groundwork effectively, establishing our worlds, developing our characters, setting up our plot points. If we haven't, a good editor will tell us so and will recommend places where we can clarify matters a bit.
So, remember that less is usually more, that showing is almost always better than telling, that most times when we stop to explain stuff we rob our stories of momentum.
And most of all, remember to trust yourself. You've earned it.
Keep writing.