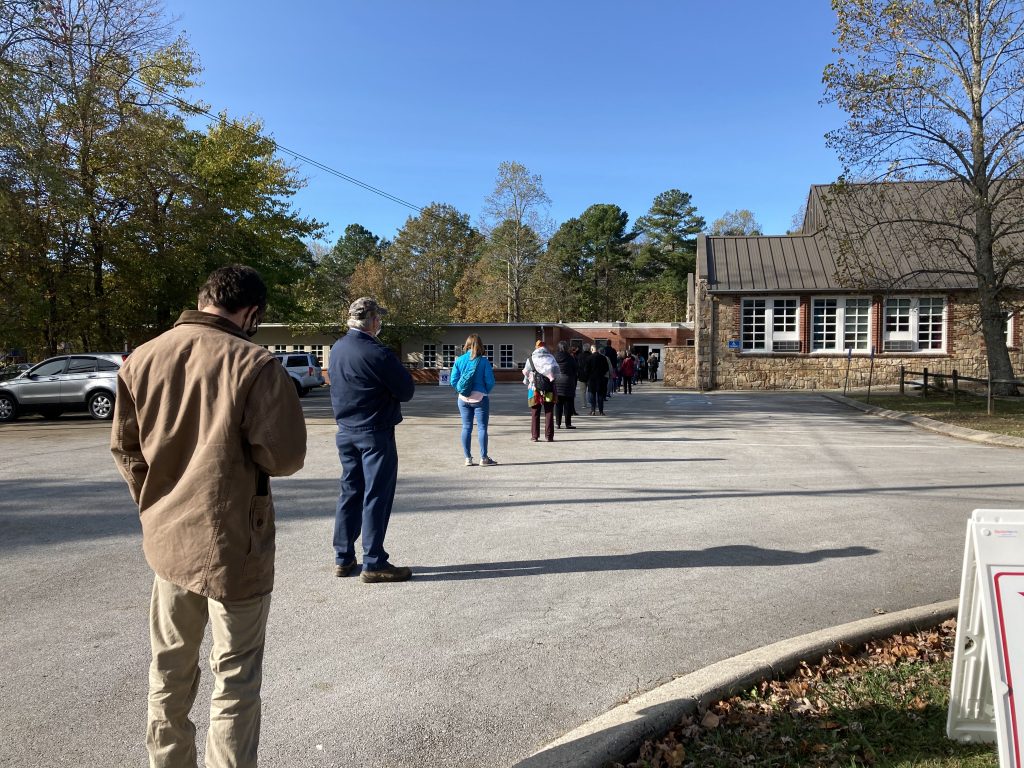 Today's Photo Friday images come from Election Day. Here in our little town, our orderly, socially-distanced voting line stretched out the entrance of our elementary school, through the parking lot, and down the sidewalk. It took me 45 minutes to vote. For Nancy, a bit later in the day, it was an hour. That may not sound like much to many of you, but in a town of about 3,000 people it is WAY more than I've ever had to wait in any other election. (I've been voting here since 1992.)
This reflects a national trend. In absolute numbers, more people voted this year than ever before. As a percentage of voting population, this campaign might have seen the highest level of voter participation in more than a century. And this is good for everyone. It's good for our republic.
Look, we don't yet have a declared winner in the Presidential race, though things are certainly trending in one direction. But can't we agree that when more people participate, our nation is healthier? And can't we also agree that if people took the time to vote, by any legal means, whether in-person or absentee/mail-in, they deserve to have their votes counted? This seems pretty basic to me.
Have a great weekend, folks. Keep the faith. It's going to be okay.