This is my forty-second Writing-Tip Wednesday post of the year, and somehow I have gotten through forty-one posts without addressing that age-old writing question, "Do I or do I not outline?" Or put another way, "Plotter or pantser?"
First, a word on nomenclature. "Pantsing" and "being a pantser," as in "writing by the seat of one's pants," have come to be seen by some as demeaning and denigrating terms. As if those who plot, who outline their books and stories ahead of time, are creating "the right way," as opposed to those who "write organically," who are just sort of winging it. Frankly, I hate ALL of these terms, because I think all of them make assumptions about process that are unfair and unsupported. This, to be honest, is why I have avoided this particular topic for most of the year.
Having used the term "pantsing," I am going to avoid it for the rest of this post. Because I do agree that it sounds demeaning. I am also going to avoid the word "organic" when describing how people write, because I don't think it applies to one side of the debate any more than to the other. Even those books I have outlined extensively have come to me "organically." Neither side owns the term.
Two hundred words into the post, and already I'm exhausted. The Outline vs. Don't Outline debate is one that inspires a good deal of passion on both sides. I have seen discussions of the topic break down into ugly arguments. And I believe this is because many of us, myself included, have in the past been far too prescriptive in articulating our positions. Too often, we have said, "This is how I do it, because this is the way it's supposed to be done." Again, I have been guilty of this myself. For a long, long time, I have self-identified as someone who outlines, as a plotter. Thinking about that now, I'm reasonably sure that I have never actually been that writer.
You've heard me say this before, but it seems especially important to repeat it now: There is no single right way to do any of this.
Full stop. Period.
I have friends who outline in great detail. Their outlines are pages and pages long. I know of writers who outline to such a degree that writing the book basically consists of filling in description and dialogue in order to turn their outlines into finished novels.
And I also have friends who don't outline at all. Not a bit. They have an idea, they sit themselves in front of a keyboard, and they start to compose.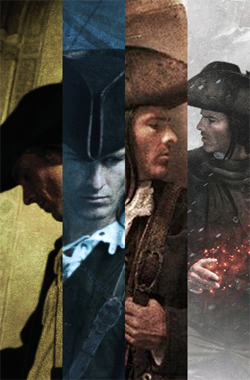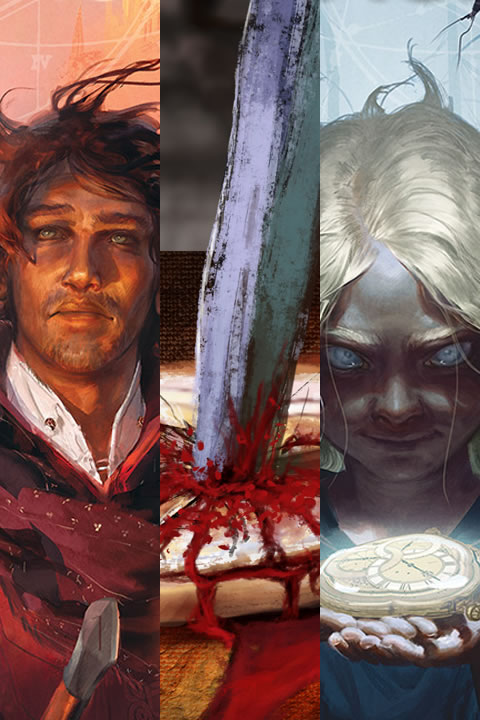 Then there are people like me. Some books, I outline in a good deal of detail. The Thieftaker novels demand preparation of this sort because I am tying together fictional and historical timelines, trying to make my story meld with established events. The Islevale books — time-travel epic fantasies — should have demanded similar planning. But for reasons I still have not fully grasped, all three books defied my efforts to outline. I simply couldn't plot the books ahead of time. I tried for months (literally) to outline the first book, Time's Children, and finally my wife said, "Maybe you just need to write it." That's what I did, and the result was a first draft that needed extensive reworking. When I began book II, Time's Demon, I ran into the same problem. I didn't even try to outline Time's Assassin, the third and final volume. I knew it would be a waste of time. All three books needed extensive editing, more than I usually need to do. But they wound up being far and away the finest books I've written.
Yet, I wouldn't want to write future books that way. The process for all three was tortuous and frustrating, and I know I don't HAVE to suffer through that in order to write successful stories.
The truth is, like so many writers, I work on an ever-moving continuum between the extremes of creating hyper-detailed outlines and not outlining at all. With some projects, I lean one way, with other projects I lean the other way. Neither approach is right or better. As with so much else in this craft, we have to understand that the exigencies of each project will shape our process. Let's go back a moment to the writer friends I spoke of earlier. Even the most detail-oriented outliners I know admit that their outlines change as they move through a novel, because almost invariably something happens in the book that surprises them and takes them away from their original vision. And even the most outline-adverse writers begin with ideas of where they intend to do with their characters, their setting, their narrative. They might not write it down and color-code it, but they have a sense of what path their story will follow.
This debate has, for too long, shed far more heat than light. I have yet to meet a pure outliner OR a pure non-outliner. And I know precious few writers who would say they write all their novels exactly the same way. We reinvent ourselves and our process each time we begin a new project.
So, my advice to you is to not worry about whether or not you consider yourself a plotter, or how others define your approach. Write your book. Plan it to the extent you wish to. Dive into it when you feel you're ready. You can always pause to outline if you need to. And you can always crumple up or burn or shred the outline you've already done. It's your book. It's your process.
Keep writing.