As the pandemic progresses, the limitations placed on what we can and should do grow more stringent. Here in our little town, that has meant, most recently, a ban on parking at many of the more popular trailheads in and around campus. Too many people are coming from out of town to take advantage of the amazing physical surroundings of our university (the school is located on 13,000 acres atop the Cumberland Plateau) and they're congregating in the parking areas. Hence the ban.
For those who live in town, this prohibition is not that big a deal. The town is small enough that they can walk to most of those trailheads from their homes. But for those of us who live too far outside of town for such a walk to be feasible, the challenge is greater. And so this week, after having already given up access to the gym, and while still desperate for ways to stay active, I have lost access to some of my favorite hikes.
In the end, though, this turned out to be a boon. Two days ago, faced with this newest limitation, I finally tried a hike near our home that I had been putting off literally for years. I don't know why I avoided it. Lots of people told me it was a great walk, but I had my favorites, and I am nothing if not a creature of habit. Now, without other choices, I was forced to try this hike.
It was magnificent. The roundtrip was about five and half miles, and it took me to a couple of great spots, chief among them a pair of lakes. One of the lakes, photographed here, is about a mile and a half from our house. It is overgrown and picturesque and stunningly beautiful, even with spring foliage just beginning to emerge. When I arrived there, I flushed a pair of Wood Ducks. Newly arrived warblers and vireos sang from hidden perches
It is called Jackson Lake, and I am already planning my next visit and thinking of times when it will be even more spectacular – at the height of fall color, after a snow in winter, in the midst of one of our many foggy mornings, etc.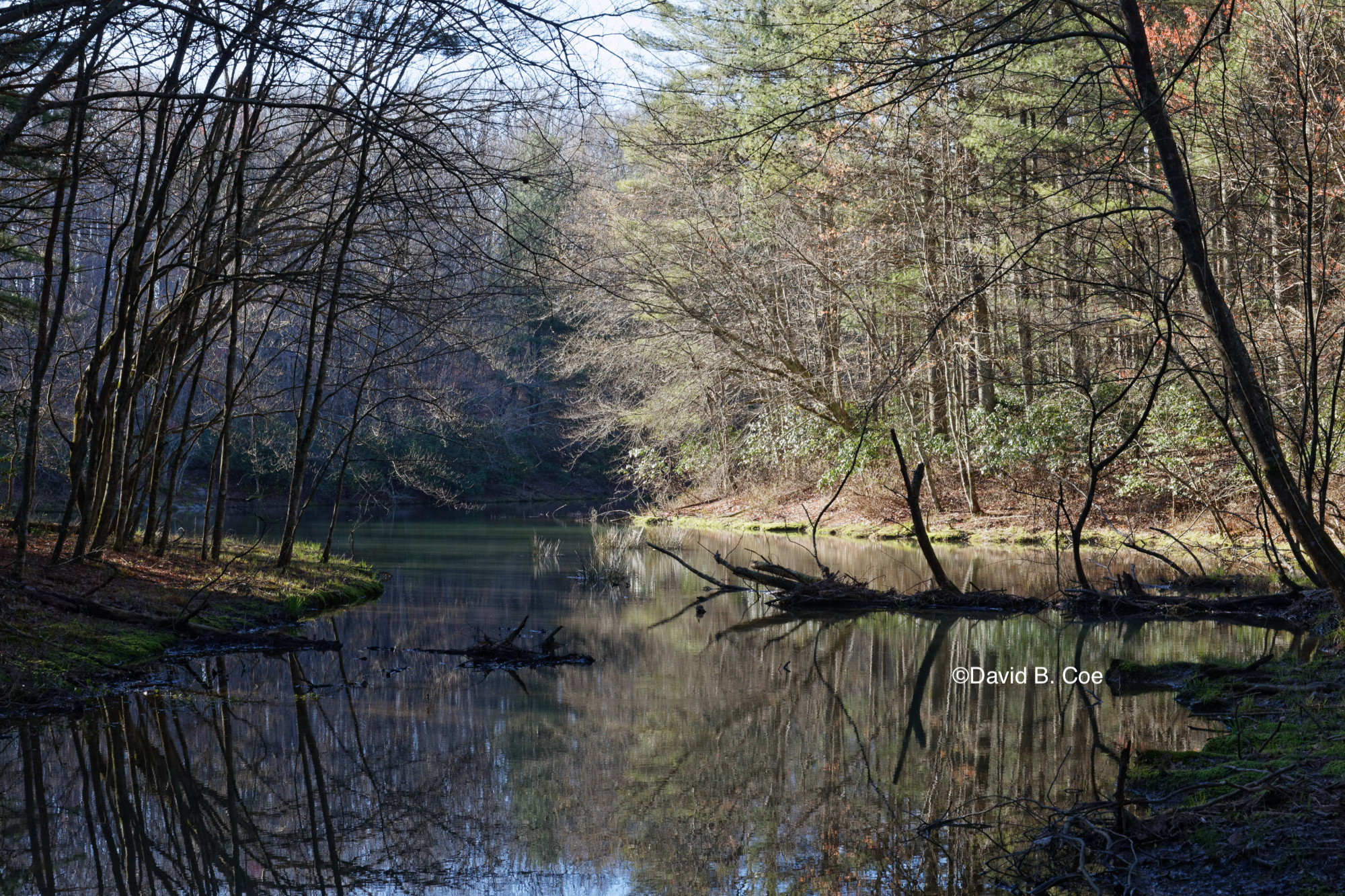 For now here is one of the images I captured the other morning. Enjoy. And have a wonderful weekend.