Today I welcome to the blog my dear friend, Tina LeCount Myers. Tina and I met at a World Fantasy Convention a few years back and immediately fell into an easy friendship. I have since read her work and discovered without surprise that she is, in addition to being smart and funny and kind, a talented and skilled a storyteller. Please welcome her to the blog!
---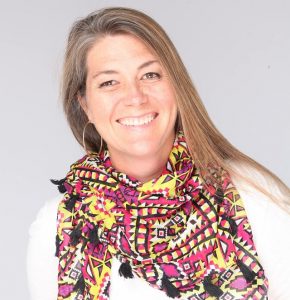 When I finished writing the first draft of The Song of All, I was convinced of two things:
1.) The Song of All was a stand-alone book.
2.) I was not a fantasy writer.
Over dinner, defeated, I confessed these two realizations to my husband. He, in his over-the-years-learned wisdom, asked me some insightful questions but let my definitive pronouncement stand. I was done.
At least I thought I was done. That very night, I went to bed and dreamed about what would become the next two novels in The Legacy of the Heavens trilogy. Luckily, somewhere around 3 AM, I realized what was happening. For the next 2 hours, I wrote by hand, by candlelight, trying to stay within my dream. By 5 AM, I had a rough plot outline and several key themes. It wasn't pretty, but clearly this story had more to say.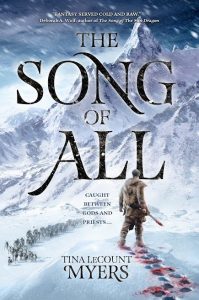 Over the next several months, as I edited The Song of All and honed my query letter, I felt confident saying, "The Song of All is a stand-alone epic fantasy novel with series potential." After all, I had an outline, a roster of characters, and some heartfelt themes. I knew where the story was going and where it would end up. But when the series sold based on the first book and I began to write the second book, I soon realized that, while I had read tons of books in series, I had little or no idea of how to write one. In my giddy state as a writer with a book contract, I didn't let this fact stop me. I continued to write the story, knowing that I would need to rewrite it many times, confident that I would learn how to write a series.
I did learn how to write a series, it was a long, hard road—one that I wish I'd had more guidance for and one that continues. Overall, my take-away from writing a series is that this is not a place for "pantsing" (going by the seat of your pants). Rather, "plotting" is a de facto reality. That is not to say that your books will be all planned without any spontaneity, but an outline of the series should lean toward filling in as much as possible while leaving some blank places to surprise you as the author. I called The Legacy of Heavens a trilogy but who knows, maybe the series will go on from here, and the Muse and my publisher willing, I'll have another series to work on in the near future. Until then, I wish you all the best in your writing endeavors be they stand-alone or with series potential.
Here are 5 things I wish I had done when I first started on my series:
1. Fully explore and flesh out the world-building. For some writers of science fiction and fantasy this might be obvious because world-building is their jam, but for other writers, who are more interested in themes or characters or plot, digging deep into world building might not be their first choice. Nevertheless, the better your understanding of how your world works (geography, socio-economic and political structures, cultural and legal norms, clothing, food, relationships, architecture, magic, etc) the easier it will be to see how the plot will unfold, where the themes might manifest, and how the characters will react.
2. Maps. Whether you love them or hate them, create them. This might be considered part of world-building, but it's also about logistics and plotting. Even if you don't plan to include maps in the books, make them for yourself and start right from the beginning, even if they're rough. You will need to know the geography of your world. Where are the mountains, rivers, oceans, volcanoe   s, towns, and cities? What planets, asteroids, and galaxies exist in your world? To keep your characters moving you need to know the paths and the obstacles. Moreover, if you have a number of characters in movement, map it out so that when you are on book 5 of your series, referring to a military campaign that happened in book 2 of your series, you'll know who's where and doing what without going back and rereading book 2.
3. Detailed character lists. Sometimes characters come to us fully formed and that's awesome, take advantage of that gift and make sure you write down all those details (physical traits, psychological quirks, emotional needs, etc) so that you can refer back to them as the plot continues. Sometimes, however, characters take shape or evolve the more you write about them. Here too, keeping detailed notes helps not only with character development but also continuity. Like world-building, the more you know about your characters, the more effectively you can use them.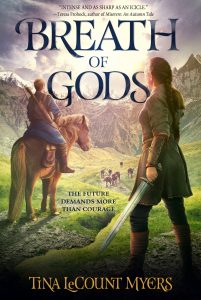 4. Upping the stakes without jumping the shark. What keeps someone reading a series? Characters we love (so develop those characters) and the situations they find themselves in. As a reader, I fall in love with characters and want to know what happens to them as they face challenges, but if they face the same challenges over and over it can get boring​. I want them to learn and grow from their obstacles. As a writer, creating new challenges for growth can run the risk of going over the top. Killing off everyone that a character loves over a series definitely ups the stakes. But where does it leave your character? And where does it leave your reader? It is a balance between tension and emotional exhaustion, and something which I am still working on.
5. On a practical note, when working on a series try to set realistic timelines for publication. Whether you are self-published or traditionally published, having a clear understanding of the work involved is important. A 120K word book written in a year works out to 10K words a month, so 333 words a day or 500 words a day with weekends off. Sounds totally doable. And maybe not. Factor in life (work outside of writing, family, vacations, health, etc) and add in revisions, probably a couple, maybe creating and maintaining a website, writing blog posts, and marketing your work through a newsletter or social media. Suddenly, writing a book every 3 months or 6 or 9 or 12 might be too much. When you can, be realistic and kind to yourself when you set your deadlines for a series.
*****
Tina LeCount Myers is a writer, surfer, and gluestick artist. Born in Mexico to expat-bohemian parents, she grew up on Southern California tennis courts with a prophecy hanging over her head; her parents hoped she'd one day be an author. Tina is the author of The Song of All, Dreams of the Dark Sky, and Breath of Gods (Books 1-3 of The Legacy of the Heavens series). Her work has also appeared in Literary Hub and Tor.com.
www.tinalecountmyers.com
Instagram:  tinalecountmyers
twitter: @tlecountmyers
Facebook:Tina LeCount Myers
Pinterest: tlecountmyers